5 Reasons Small Architects Need BIM
As a smaller architectural firm, it's easy to believe that Building Information Modeling (BIM) is a nicety rather than a necessity. The advantages of using BIM on large-scale projects is well-documented, but does it make sense for smaller businesses to implement? The short answer is yes, and here are five reasons why BIM for small architectural firms is a distinct advantage.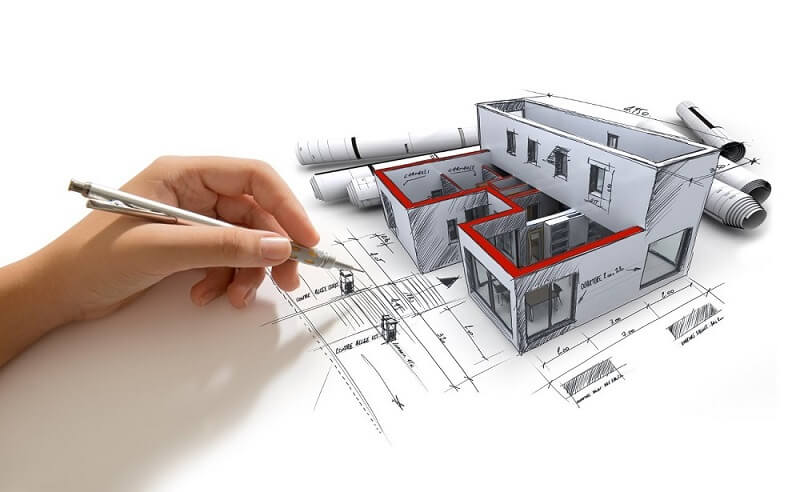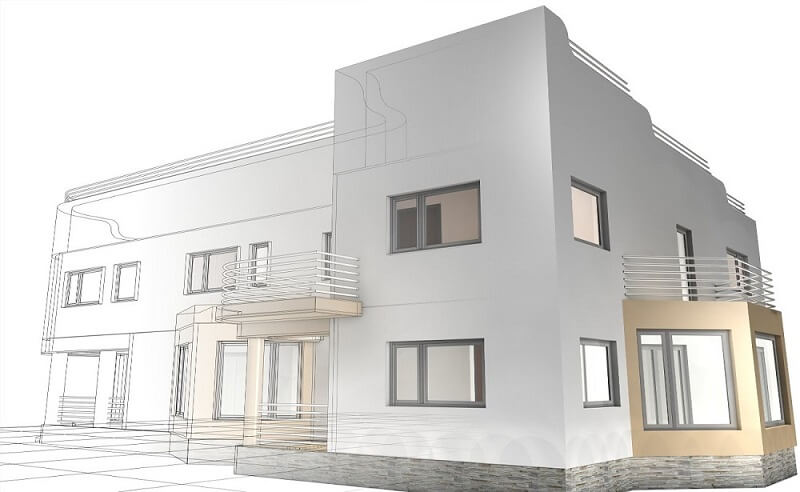 German Software Intelligence
1. Accurate Conceptual Ideas
With BIM and 3D architectural software, it's easy to quickly create a 3D massing model of the initial design concept and overlay it onto accurate site data. This gives the clients a better understanding of the proposed design and allows any adjustments to be made early on before too much time has been spent on the project. By using BIM, the model is parametric, so all the components are intelligent and connected. If the client wants to move a wall, this can be quickly and easily done as the walls know they are connected to each other and will move as the design changes, saving valuable time in the early planning stages.
2. Easy Information Sharing
With BIM, sharing information with clients or other parties (like structural engineers) becomes much easier. The entire 3D model can be shared across devices, allowing other parties to easily visualize the design. And by using BIM, the model contains all the relevant information about the project, including geometry, materials, performance requirements, or other attributes. Any information that is provided by others can also be easily shared and incorporated into the BIM model, and cloud-based technology can be set up to work seamlessly with BIM for better data management.
3. Faster Design Changes
Because design is an iterative process, changes are to be expected throughout the planning stage. Without BIM, updating plans, roof plans, sections, elevations and specifications is extremely time-consuming. But with BIM and advanced 3D modeling software, the drawings are derived from the model and update as the model changes, making updates a simple case of changing the model and regenerating the drawings. By using a common data environment (CDE), the updated model can then be easily shared amongst the project team so everyone is working with the latest version.
4. Precise Construction
With BIM, designs are more accurate, which leads to fewer unforeseen issues during construction. Whether it is more accurately designed details or rectifying collisions between components before construction starts, well-planned designs are key to delivering error-free buildings. And with BIM, construction costs and programs can be more accurately predicted, giving clients confidence that projects will be delivered on time and to budget.
5. Future-Proof Your Business
BIM has been mandated by many governments globally, and private clients will soon follow. As BIM becomes more widespread and accepted as the industry norm, it will continue to be developed and refined, making the productivity gap between 2D CAD and 3D BIM ever wider. Clients will continue to demand more from their architects – whether it is a 3D visualization or a compressed design schedule – which means that architects who are using 2D CAD may find themselves at a disadvantage.
BIM for Small Architectural Firms
To win work when you're competing against larger companies, BIM offers smaller firms a level playing field – more efficient designs using the most up-to-date technology. And with the impressive results that BIM and 3D architectural modeling software can provide, less money needs to be spent in order to win work. In short, in order to stay competitive and profitable, BIM is an essential step for architects, irrespective of their size. Download a free 30-day trial of Allplan Architecture and see for yourself how easy it is to design impressive buildings easily and efficiently with BIM.
Source: allplan.com