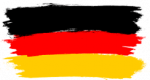 OpenBIM pioneer with software solutions for the AEC​
WHO IS NEMETSCHEK?
Over 50 years of innovation
Founded in 1963 with headquarters in Munich, Germany
OpenBIM pioneers with software solutions for the AEC
€395.6 million sales revenue (2017)
2.7 million users in 142 countries
2.0 billion EURO market capitalization
THE STRONG BRANDS OF NEMETSCHEK GROUP​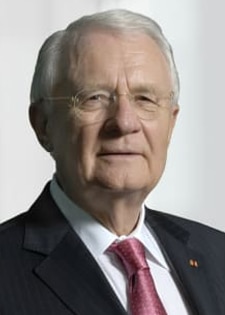 "We drive digitalization and innovation for the entire life cycle of the AEC industry!"
Professor Georg Nemetschek, born in 1934, is the founder and guiding spirit of Nemetschek Group.
In the late 1960s, anticipating change in the industry, he opted for software, played a personal role in major developments and still drives innovation with energy and action to this day, not only in the Group but also in the industry as a whole.
ALLPLAN – For tomorrow's building​
ALLPLAN is a leading European vendor of open solutions for BIM (Building Information Modeling).
For more than 50 years, we have supported the AEC industry with a pioneering software portfolio and have played a key role in promoting the digitalization of the building industry: innovative, geared to your requirements with the best "Made in Germany" quality.
The story of Nemetschek, ALLPLAN and our CAD software​
ALLPLAN – Milestones of a Success Story
The Pinakothek der Moderne in Munich, Germany; the Centre Pompidou in Metz, France; the Gotthard Base Tunnel in Switzerland… Allplan software is being used wherever creativity is sought and demanding construction projects are planned, built, and used. Back in 1963, Professor Nemetschek founded the "Building Sector Engineering Office" in Munich and occupied himself intensively to develop a solution to make his workday easier. From the beginning, the focus has been on the concept of virtual building models, the foundation of Building Information Modeling (BIM).
The pioneering spirit of our founder is in our genes and remains the engine behind our work to this day. Allplan develops solutions and innovations for architects and engineers, planners and designers, contractors and facility managers. That way you can focus on what's most important: doing your job. The rest is our job!
2014: 30 years of "Total Quality"
The foundation stone for the BIM solution Allplan was laid thirty years ago. Help us to celebrate this anniversary and benefit from the exclusive Allplan 30 Year Edition.
We can look back proudly on 30 years of experience in the area of software for the AEC industry and Building Information Modeling (BIM). 1984 was a turning point in the history of Allplan's development. We want to celebrate the 30-year existence of the Allplan software together with you and therefore prepared a particularly attractive, future-oriented anniversary package: The Allplan 30 Year Edition. FULL STORY > 
For the lifecycle of a building and for everyone involved in the building project
Architects, engineers, facility managers, building owners and building contractors: Our seamlessly integrated solutions put the AEC industry in the position to cooperate more accurately, flexibly and efficiently than ever.
ALLPLAN makes you fit for the change in the construction industry:
With a multitude of innovations for more productivity and easier use
With a portfolio standing for quality, stability and functionality – that you can always depend on
With open and flexible design solutions that optimally fulfill any individual requirement
With comprehensive service offers enabling you to maximize our solutions' capabilities
Our comprehensive solution portfolio covers all phases in a building's lifecycle.
With ALLPLAN integrated, collaborative and transparent design, construction and management is reality.
Steering, linking, controlling
Allplan Bimplus is our powerfull tool for cross-system and interdisciplinary cooperation in BIM projects. The Solibri Model Checker is the leading solution for in-depth quality control of BIM models.
Design
With Allplan Architecture and Allplan Engineering, we offer high performance solutions for architects and engineers. These are supplemented by the Nemetschek Group's solutions for visualization (CINEMA 4D), cost management (NEVARIS), technical building equipment (DDS-CAD), prefabricated component design (PLANBAR), structural analysis (SCIA Engineer) and paperless workflows (Bluebeam Revu).
Construction
In the building phase, the process management platform Sablono ensures precise activity recording and project documentation.
Management
Upon completion of the building, Allplan Allfa is our reliable tool for sustainable, browser-based facility management.
ALLPLAN – headquartered in Munich – was founded in 1981 by Professor Nemetschek and has been part of the Nemetschek Group ever since. The first version of the CAD system – Allplan V1 for architects and engineers – launched in 1984, and ultimately led to a true revolution for a whole generation of the construction industry. The success story of ALLPLAN is deeply rooted in Nemetschek.
You can also find more information about Nemetschek Group HERE >
Renowned companies put their trust in ALLPLAN​


Receive information about Allplan via email
All-in-one solution for engineers and architects