GERMAN SOFTWARE INTELLIGENCE
Giải pháp BIM toàn diện cho ngành công nghiệp xây dựng (AEC)
Hơn 50 năm ALLPLAN đã và đang dẫn đầu trong lĩnh vực xây dựng với các phần mềm kỹ thuật số hóa.
GERMAN SOFTWARE INTELLIGENCE
Công ty TNHH German Software Intelligence LLC (GSI) là đối tác ủy quyền chính thức của ALLPLAN GmbH
Giải pháp BIM – CAD – phần mềm 3D  cho Kỹ Sư và Kiến Trúc Sư
ALLPLAN là phần mềm thiết kế đồ họa được tạo ra vào năm 1984 ở Đức của Tập đoàn Nemetschek và hiện nay là phần mềm phổ biến nhất tại Châu Âu trong lĩnh vực kiến trúc xây dựng công trình (AEC).
Các giải pháp của ALLPLAN đang được sử dụng tại 41 quốc gia, được dịch sang 20 ngôn ngữ với hơn 240,000 người dùng.
Các giải pháp BIM của phần mềm Allplan 2020
CÁC DỰ ÁN ĐƯỢC THỰC HIỆN BỞI ALLPLAN
Các ví dụ về Allplan Engineering và các dự án ấn tượng trên khắp thế giới.
Three centuries of bridge building over the Firth of Forth
BIM project at the Prague Harfa
STUTTGART 21
Pumping station Katwijk, Netherlands
Four-track extension between Olten and Aarau (Eppenberg Tunnel)
Sava Bridge, Belgrade – Serbia
Dịch vụ & Hỗ trợ từ Allplan Asia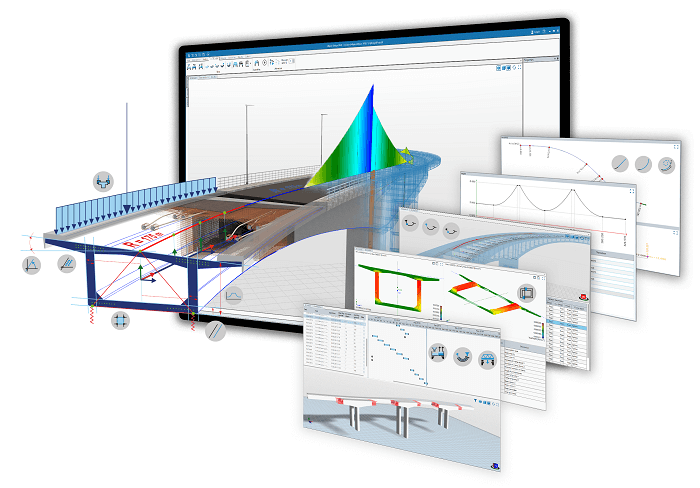 Bản thử nghiệm tải về là phiên bản Allplan 2020 đầy đủ có thời gian dùng thử là 30 ngày.
Nhận 30 ngày sử dụng miễn phí
Giải pháp BIM toàn diện cho Kỹ Sư và Kiến Trúc Sư
© 2020 Allplan Asia. All rights reserved.