Digital Infrastructure – Unlocking the True Value in Civil Engineering
Digital technology is becoming increasingly integrated into our ways of working, disrupting traditional methods of designing and constructing projects. But for many engineers, there is a reluctance to adopt new working methods.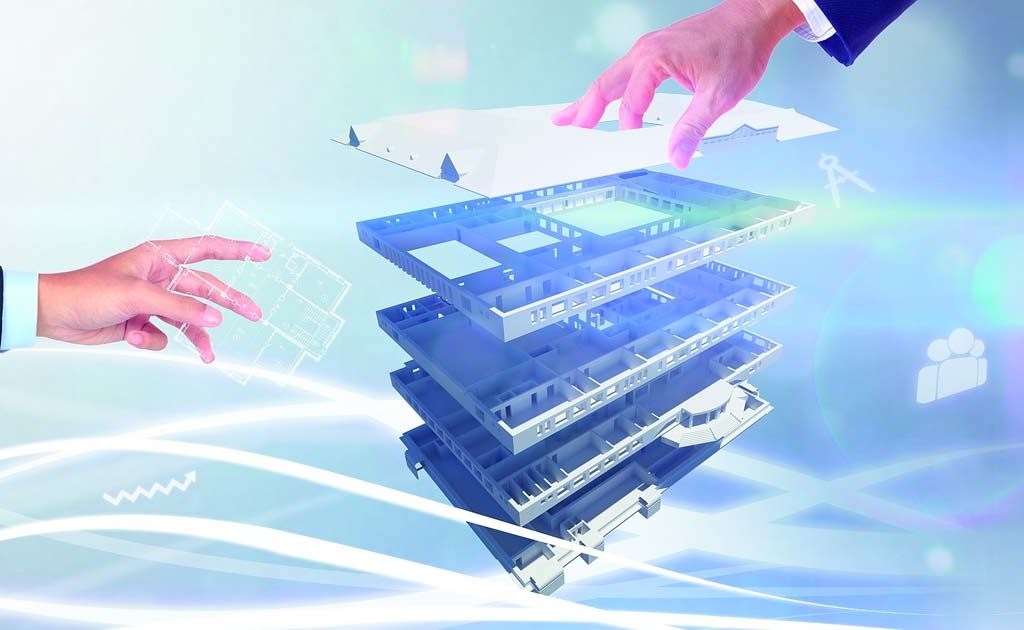 German Software Intelligence
What is Digital Infrastructure?
This term refers to a digital representation of physical objects, such as a 3D model of a building, bridge, or even utilities. Think of the architectural models you may have seen of famous buildings, built at scale out of paper or wood – but instead of being a physical object, they are digital models on a computer.
Added to this model is component information, such as geometry data, material types, and performance specifications. This information is what makes a 3D model an intelligent BIM model.
The Challenges Faced by Civil Engineers
Typically, infrastructure projects rely on 2D design and CAD drawings. But many clients are now increasing their data requirements or mandating the use of BIM and 3D modeling, because they want to leverage the power of the BIM model throughout the project lifecycle.
As well as more onerous data requirements, engineers are under pressure from clients to work more efficiently, increase their productivity, implement the latest technology, and guarantee infrastructure resilience. But with the current working methods many engineers use, these challenges are difficult to surmount.
Added to these pressures is the need to be able to accurately model complex infrastructure geometry. This presents further challenges, especially when working with reinforced concrete structures – rebar design and pre-stressed tendons need to be detailed precisely and to standard. Infrastructure also relies heavily on alignments, both horizontal and vertical, to derive relationships to other objects such as bridges or retaining walls. Iterative, manual design methods using 2D techniques to achieve these requirements is time-consuming, costly, and has a high risk of errors.
Bridging the Gap – The Solutions
Addressing these challenges efficiently can only be done with the use of advanced 3D modeling tools. The ability to combine alignments and any associated structure in a single modeling environment is essential to overcoming some of these challenges.
Most of the outputs required for a project are still 2D deliverables, and that's unlikely to change any time soon. Accurate and timely documentation is the key to successful delivery, but 2D design methods make this difficult to achieve. With 3D design, all design work is carried out on the model, creating a single source of truth for the whole design. All drawings and quantities are derived from the model, improving precision, efficiency, and productivity.
Groundbreaking – The Best Way Forward
The benefits of BIM are just the first step towards improved efficiency through technology. What does the future hold for construction and the infrastructure projects of tomorrow? Virtual reality (VR) is a relatively new tool for all disciplines in construction to engage with the design of the project. It enables designers to visualize their design decisions in context, such as reinforcement positioning. This gives engineers another mechanism for making informed design decisions.
Another consideration for 'the best way forward' for the construction industry could be the implementation of cloud technology. In the NBS' National BIM Report 2017, 89% of respondents consider the cloud to be the future of the construction industry. But with so many issues around security, licensing, etc., people can be skeptical about implementing cloud solutions. However, there are always alternative options available that bring new ways of working and, more importantly, make working together possible.
Collaborative, informed decisions are the key to unlocking the true value of technology like BIM. To see how collaborative digital workflows and data exchange models can help overcome the main challenges faced on infrastructure projects, register to view our free webinar. With examples on how digital technology has been adopted on several major infrastructure projects worldwide, you will gain a greater insight into how you can benefit from this technology on your own projects.
Allplan Engineering Building is the ultimate BIM solution for structural engineers designing buildings from concept to final design. Engineers can create models quickly, detail concrete reinforcement efficiently and generate quality-working drawings in one solution. Increase productivity:
Efficiently and accurately model and reinforce building structures
Up-to-date documents and professional visualizations
Precise materials take off for accurate costing
Test the full version of Allplan Engineering for 30 days free of charge and with no obligation. Simply download the software and experience all the advantages for yourself.

Get informed via email about news on Allplan products
The all-in-one solution for engineers and architects
GSI is the authorized partner for Allplan solutions in Asia.
© 2019 GSI | Allplan. All rights reserved
Address:
Vietnam
Bitexco Financial Tower Level 46, No.2 Hai Trieu St., Ben Nghe Ward, Dist.1, Ho Chi Minh City
Hong Kong (HQ)
2003, 20/F, Tower 5, China Hong Kong City 33 Canton Road, Tsim Sha Tsui, Kowloon, HK